Home Theater Solutions offers a full line of the highest quality components in the market today. See our current lines below. Please inquire for pricing, availability, and installation.
Control 4's mission is to deliver an elegant and more affordable way to control and automate lighting, music, video, security and energy in a single room or throughout the home. They believe life is better when everything works together.
Founded in 1971, Crestron is the worldwide leader in automation solutions that transforms the way people live their lives. They strive to be at the forefront of cutting-edge technology, constantly offering faster, better solutions. With Crestron, you aren't just buying top-of-the-line electronics, you are investing in scalable, customized solutions.
Definitive Technology operates within a specific culture that demands nothing less than extraordinary. They have next-gen audio integration supported by cutting edge research and implementation.
Since 1946, Klipsch (Keepers of the Sound) has been an American Pioneer of finely crafted loudspeakers. Engineered in America, with four principles: High Efficiency, Low Distortion, Controlled Directivity, and Flat Frequency Response.
In Wall, In Ceiling, Outdoor and Home Theater Speakers designed to give you high fidelity sound no matter what room you want to live in. Origin Acoustics is a proactive and innovative developer of aesthetically pleasing, high performance loudspeakers.
Obsessed with accuracy, Revel engineers are busy in the lab perfecting the audio accuracy of their products. The result is music produced with the utmost purity- music that's played the artist intended.
SVS's mission was to challenge the status quo of over-priced, underperforming "high-end" subwoofers and speakers. The result is high performance, value-oriented products that re-energize people's desire for awesome sound.

Triad custom designed speakers seamlessly integrate high-quality sound into sophisticated living environments. There is a Triad loudspeaker perfect for virtually any application.
To Marantz, perfect specifications and technical accomplishment count for nothing unless a product can unlock the power , the excitement and the emotion of music.
Denon's mission is to enhance the entertainment experience through innovative engineering and technology.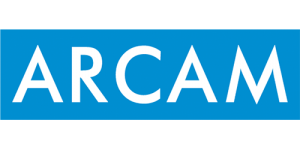 Arcam exists for one simple reason: to bring the best possible sound into people's lives, whether from movies or their favorite music.
Sonos is the pioneer of wireless audio. They manufacturer wireless speakers and wireless home theater products that are technologically advanced and high value.
Sony's ES receivers are designed to enable a revolutionary home theater experience. The feature the latest in technology and have industry leading warranties.
TV's, Projectors, & Screens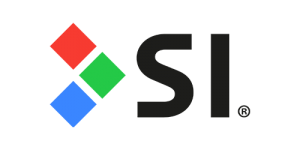 Their passion for experiences are delivered through the absolute best, most unique and innovative projection screens on the planet.
Sony is the worldwide leader of high quality TV's and Projectors. Their products inspire and fulfill your curiosity. They have a relentless pursuit of innovation, delivering consumers products that are ground breaking.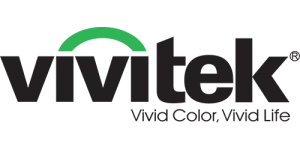 Vivitek is a leading manufacturer of visual display and presentation products. Their products incorporate the latest innovations and technologies to deliver superior products.
Crestron, the worldwide leader in automation solutions, offers shading solutions that bring beauty, convenience and comfort throughout the home.
Lutron is a technology-centered and people driven company that manufacturers both wired and battery powered shading solutions for both home and business.
Qmotion advanced shading systems offer top notch technology and leading fashion sense in window treatments for stylish homes and office spaces.
Offering state of the art custom home theater seating. Built with purpose, functionality, style, and comfort for the most discerning tastes. The best and lasting quality for your unique space.
Equipment Racks, Surge Protection, & Wire
Middle Atlantics products are what great systems are built on. They manufacture exceptional support and protection products to mount integrated AV systems in both residential and commercial environments.
Furman is the go-to name in AC power management for professional musicians, sound engineers, broadcasters and systems integrators around the world. Their products have saved billions of dollars' worth of equipment from power failure.
One of the best in quality and reliability for cable, interconnects, and accessories. Built for clean power and sound ensuring a trouble free lasting installation.
"Great products and exceptional service! We highly recommend Home Theatre Solutions!! Feel free to contact me for a referral."
"Jeff and his team provided a whole Home customization for our Home Automation. Absolutely incredible team of people to work with. The original quote held true to the very end. I could not imagine any other company making this experience a better one! Thank you everyone at HTS!!!"
"Jeff and his team do outstanding work! Our Control4 system makes our home automation work like a dream, and we LOVE the audio system they installed by our pool."
"Jeff and team are the best in the business if you are looking for personalized, professional installation of any home electronics solutions. They don't up sell you on unnecessary expenses. HTS has set up my previous two homes with state of the art equipment and it is all value add. I will give personal references and tours of everything he has installed in my home."